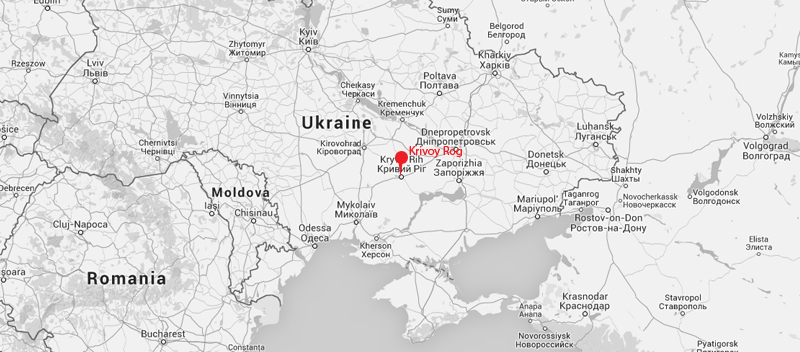 At about than 100 kilometers*, the central Ukrainian steel town of Krivoy Rog (UA: Krivyi Rih, pop.: +/- 650.000) is one of the longest towns in the world due to it being built between three iron-ore quarries. I made friends with someone who lived there at a hostel in Odessa, and given the above information, I couldn't refuse an offer to visit his hometown. The second half of trip there was beautiful – almost 200 kilometers on an almost straight road lined with weeping willows, surrounded by sunflower fields, occasionally passing through small villages on lakes in hidden hollows of Ukraine's endless rolling plane.  There wasn't much other traffic and it seemed very quiet, though we strangely once met a car with New Jersey numberplates coming the other way. Everything turned a warm shade of yellow when the sun started to set, some time before seeing Krivoy Rog's southernmost apartment buildings appear on the horizon, a two hour drive past a lot more of them still ahead of us.
I didn't make any pictures of the journey, but I made some of the town on my visits in july 2011 and 2012.
I stayed in the northern neighbourhood of Severgor – which means 'northern mountain', although I didn't see any mountains – where I met a lot of locals. The people were welcoming and the city was very interesting, though only saw a small part of it because of its abnormally spacious lay-out, slow public transport system and oppressive summer heat. I use the Russian names here,  as those are the ones the locals I met – who speak Russian – used (using Russian names can annoy some people in other parts of Ukraine).
* The exact length of the city is a matter of dispute
1. Arriving at Rokuvataya (UA: Rokuvata) station at 5.30 in the morning in. The crowd of people who got of the train had already left. 2012-07


2. Stalinist architecture opposite Rokuvataya station on another day, 2012-07

The neighbourhood around Rokuvataya
3. Stalinist-era hotel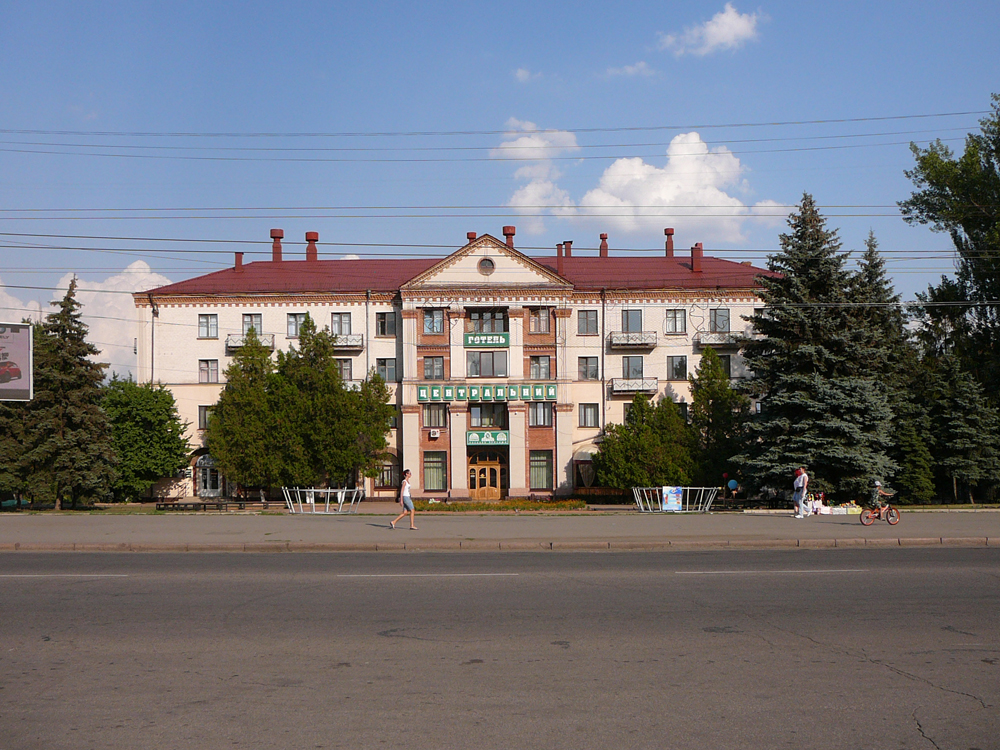 4. Soviet mural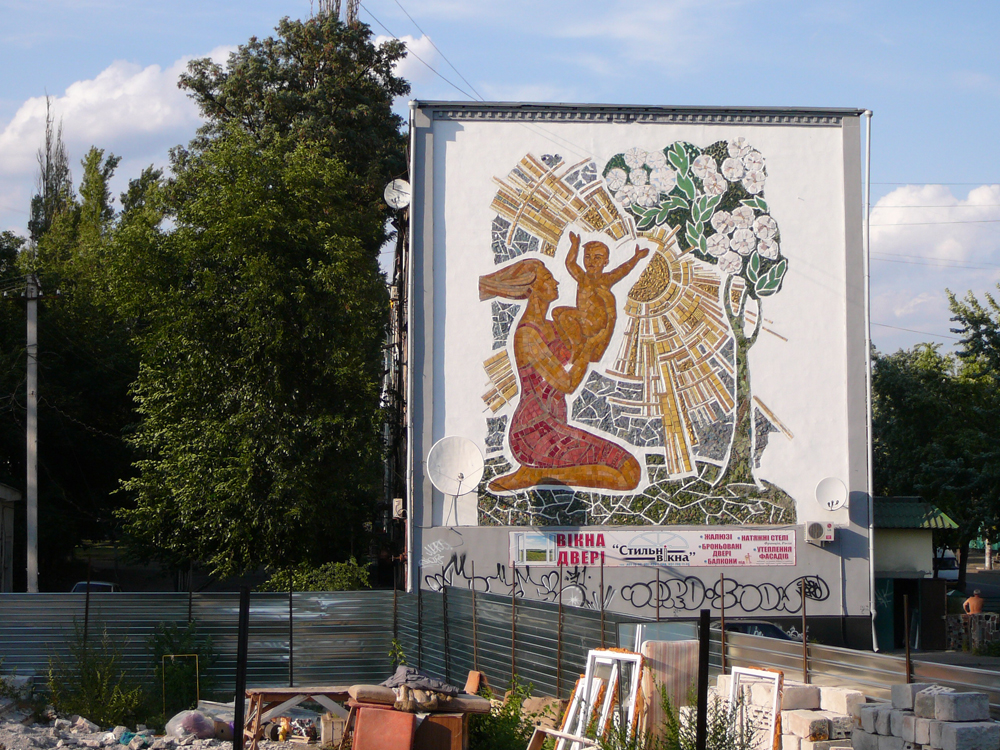 Some kilometers to the north, the neighbourhood of Severgor:
5. One often comes across very similar places when travelling through this city. One such place is this square, with its stately Stalinist-era appartment building, (2011-07) …

6. … a Palace of culture (2011-07) …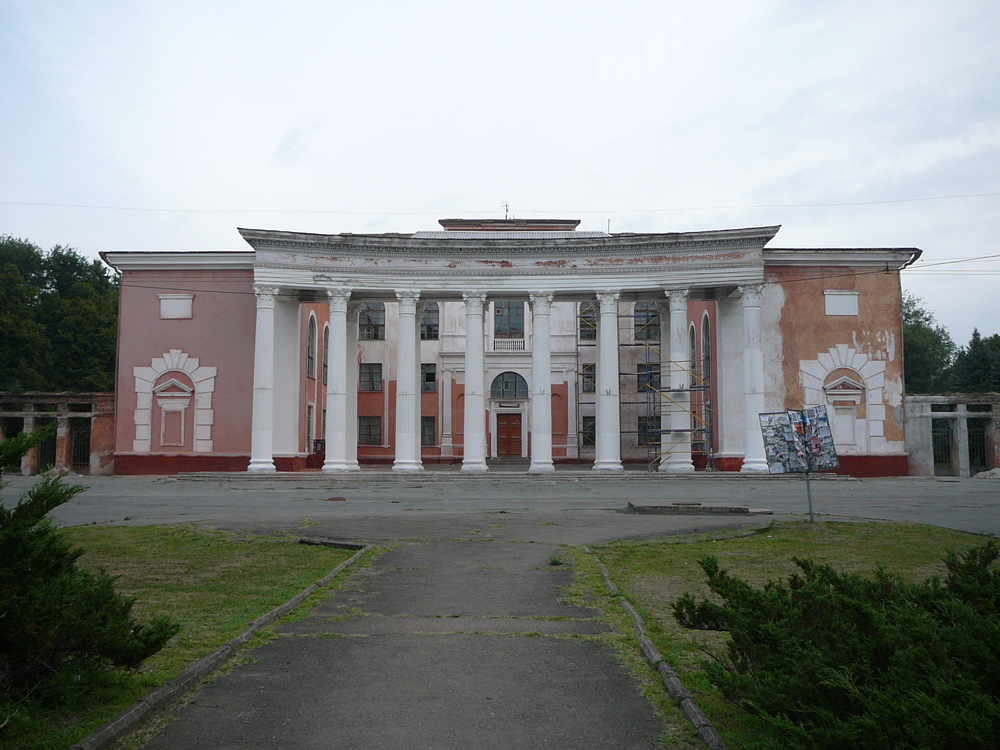 7. … and another public building, this is a centre with facilities for the blind (2011-07)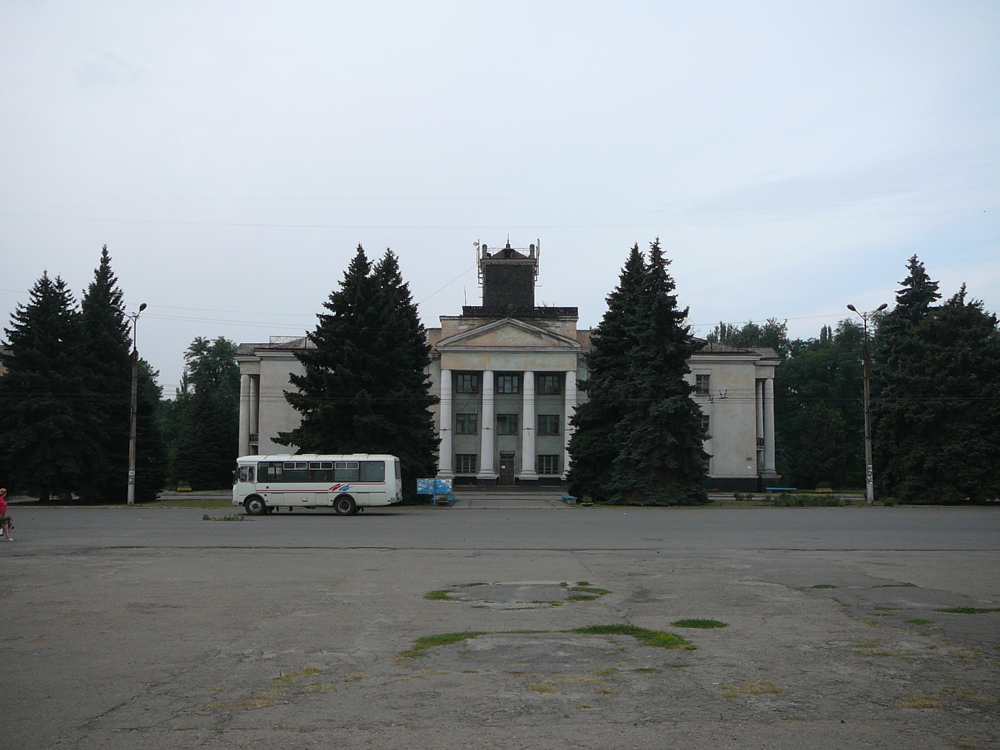 8. Hospital (2012-07)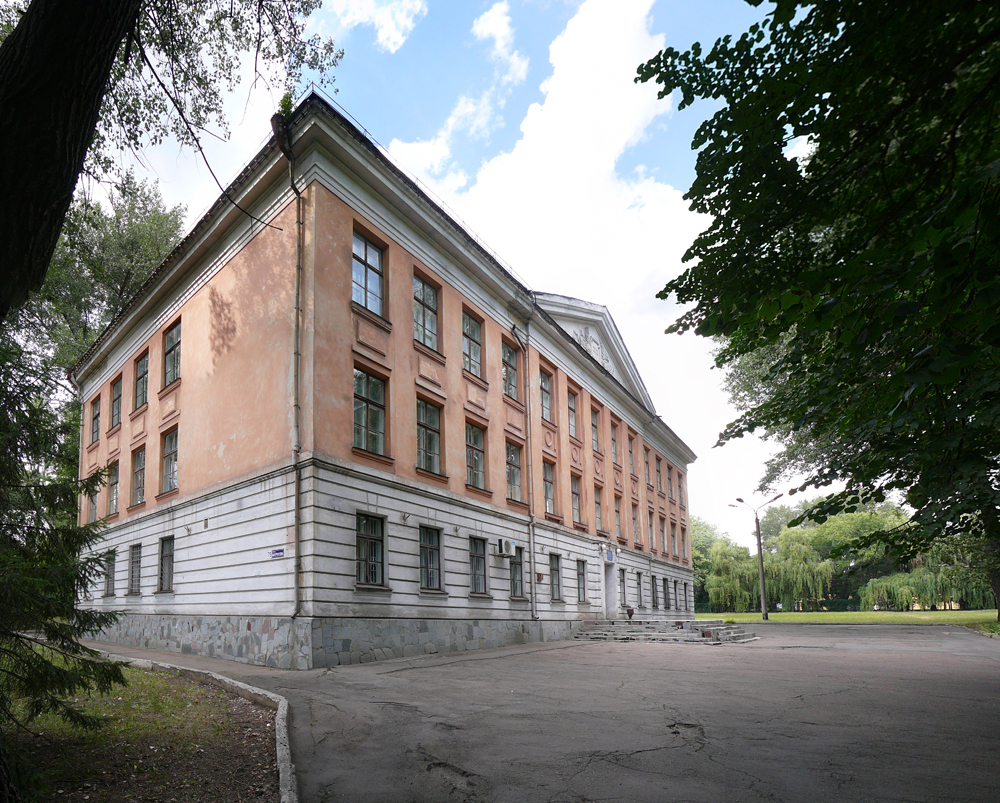 9. Stalinist-era housing (2011-07)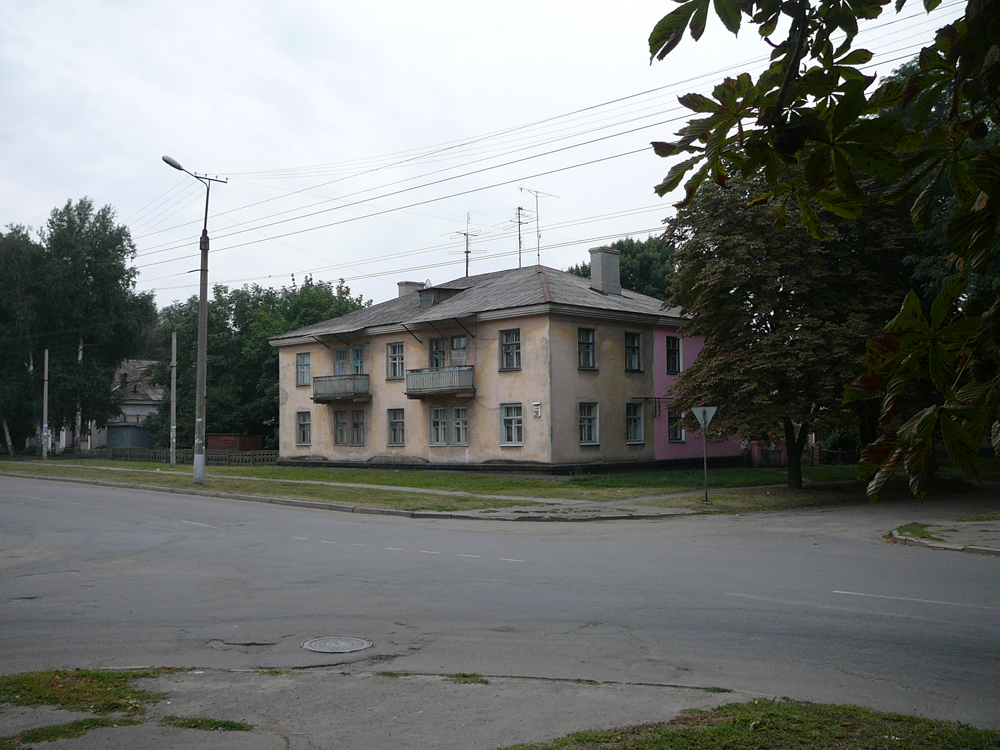 10. Diving supplies shop (I don't know where people go diving, KR's pretty far from the sea) (2011-07)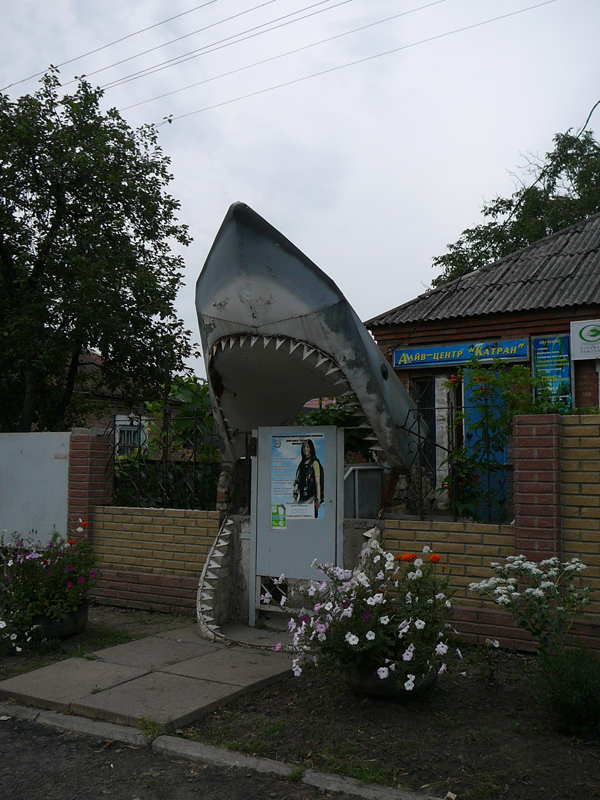 11. Severgor's central boulevard (2011-07)
12. What someone jokingly referred to as 'our Big-Ben' (2012-07)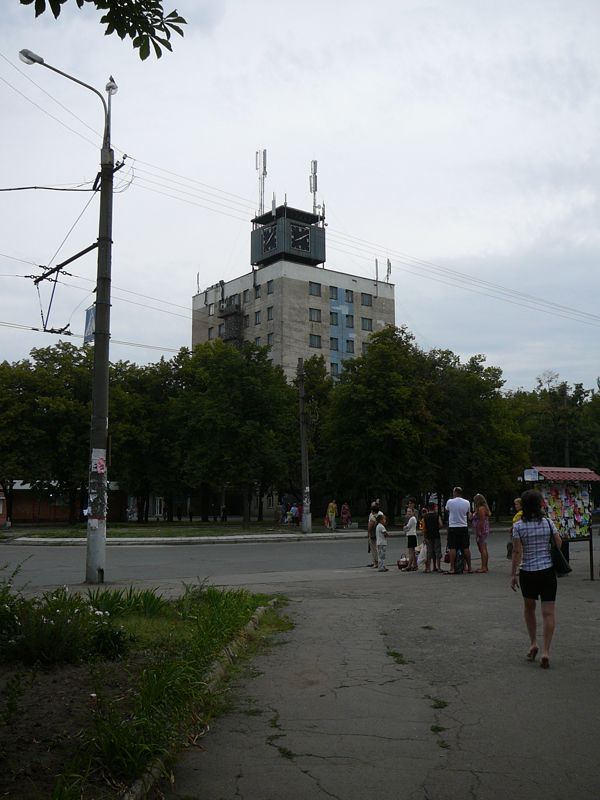 13/14. 'Khrushevki' – Khrushev-era housing (2012-07)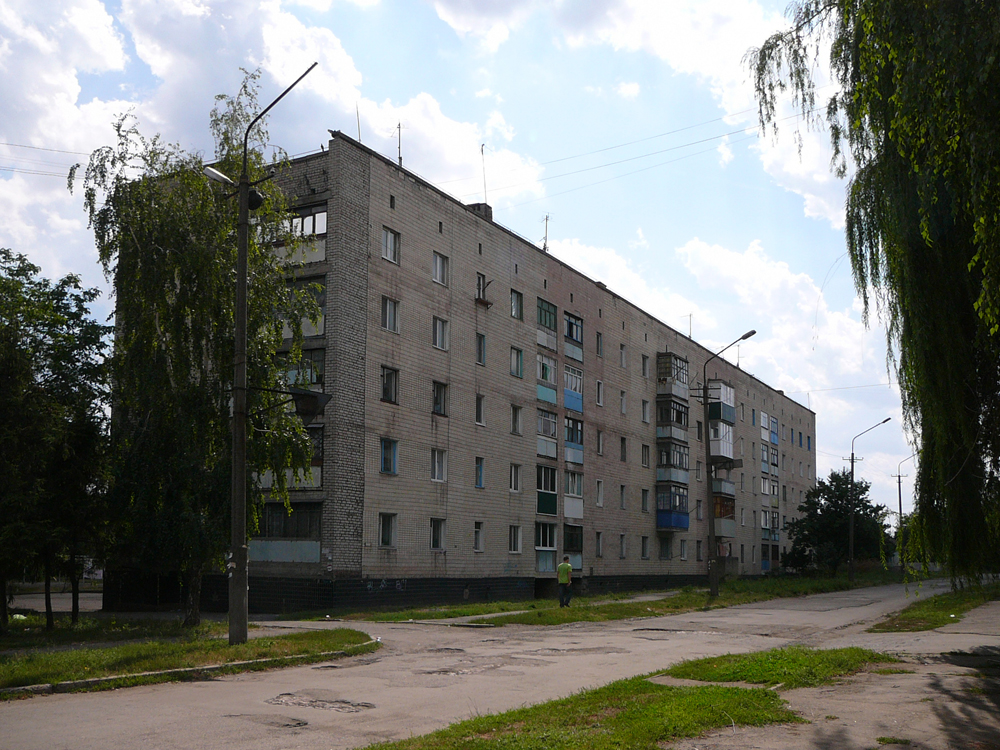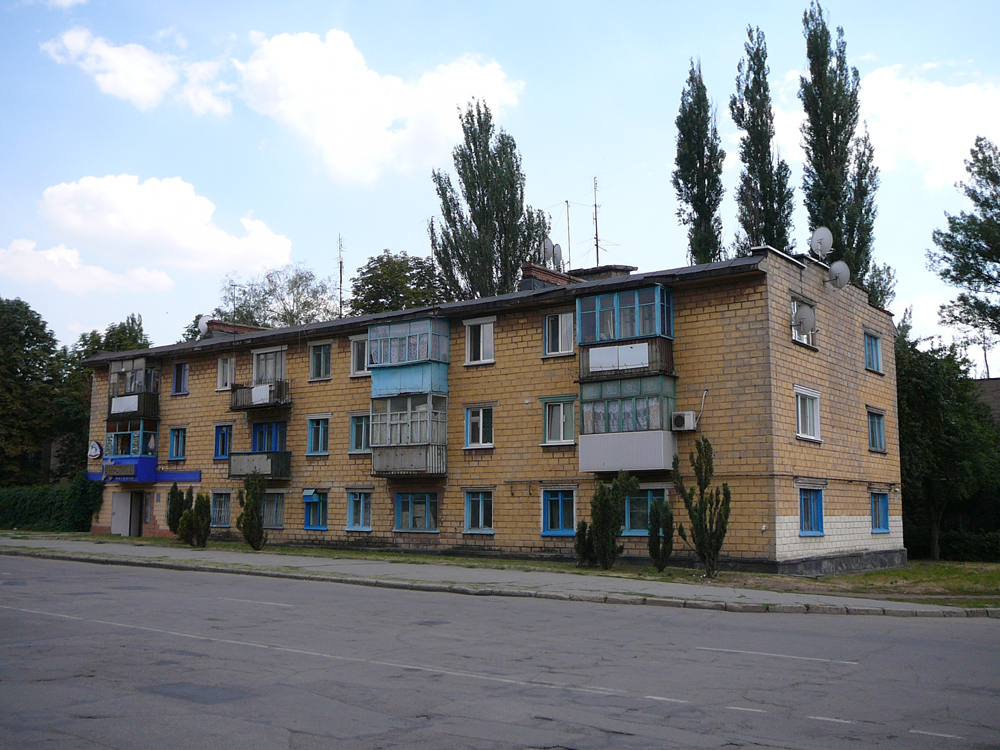 15. School (2012-07)

16. I didn't see very much of the extensive network of steel-mills – here seen in the distance from Severgor's main street (2012-07)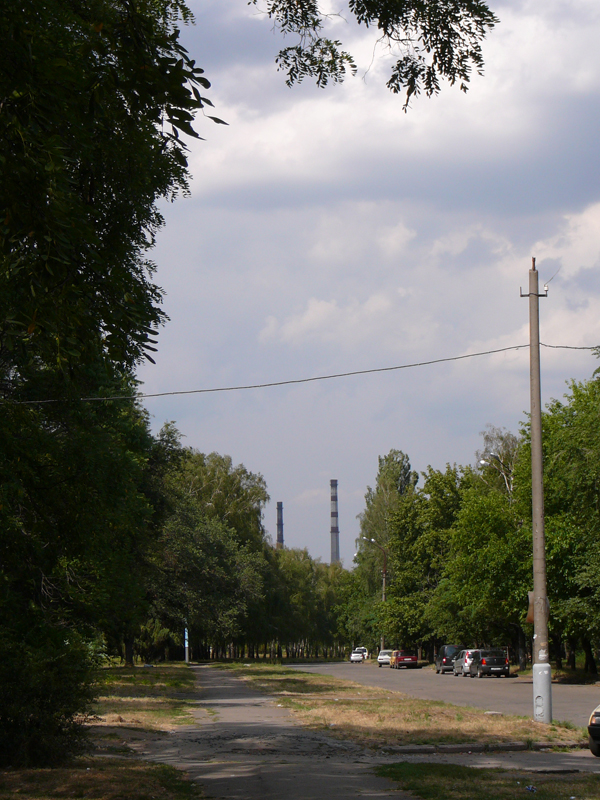 17. Another soviet mural (2012-07)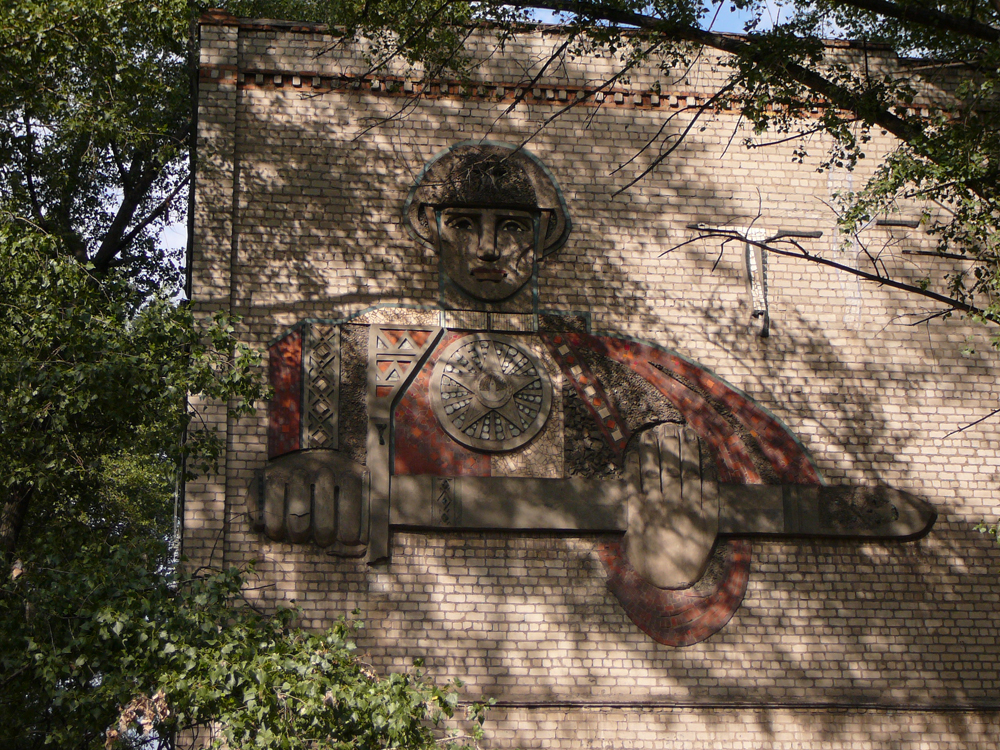 18/19. On the edge of Severgor. Krivoy Rog is full of greenery and small backstreets, though I didn't make so many photos of them. (2012-07)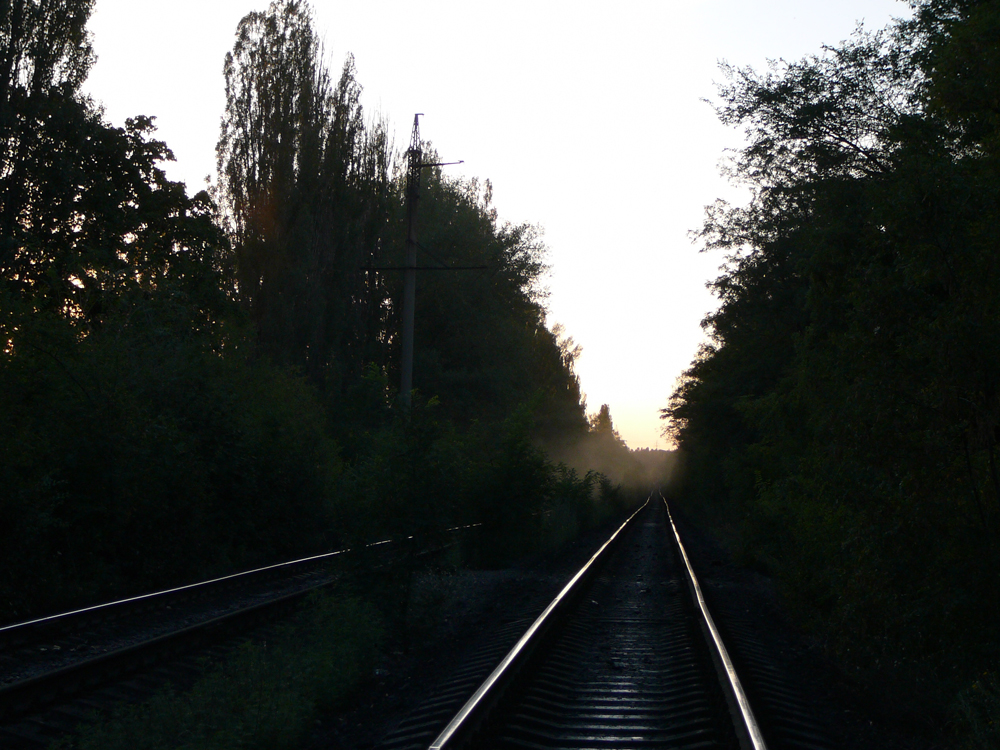 Journey to the centre
20/21. To go to the centre, you have to take a 'Mashrutka' (minibus) to Zaritsna metro-tram stop, where you change to the Krivoy Rog's exceptionally noisy metro-tram. The journey took about two hours. (2012-07)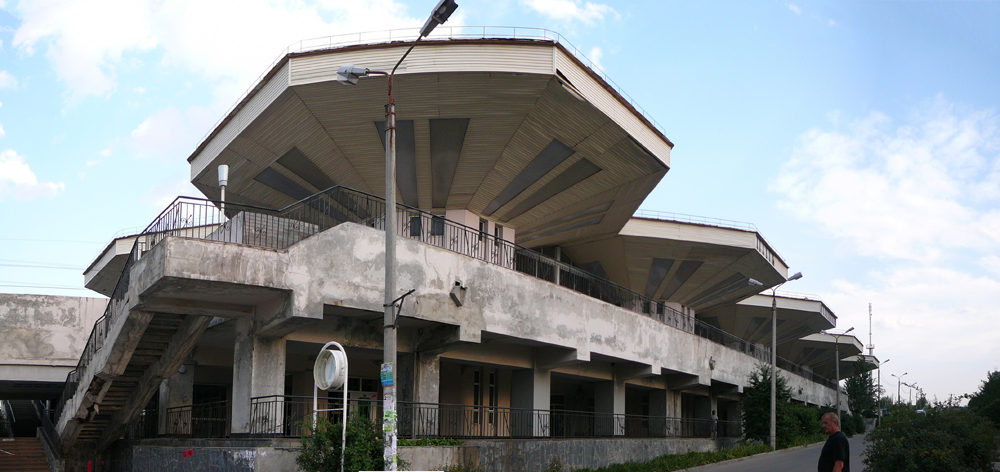 22. Opposite Zaritsna metro tram stop (2012-07)

23. Adminsitrativebuilding in the city centre (2012-07)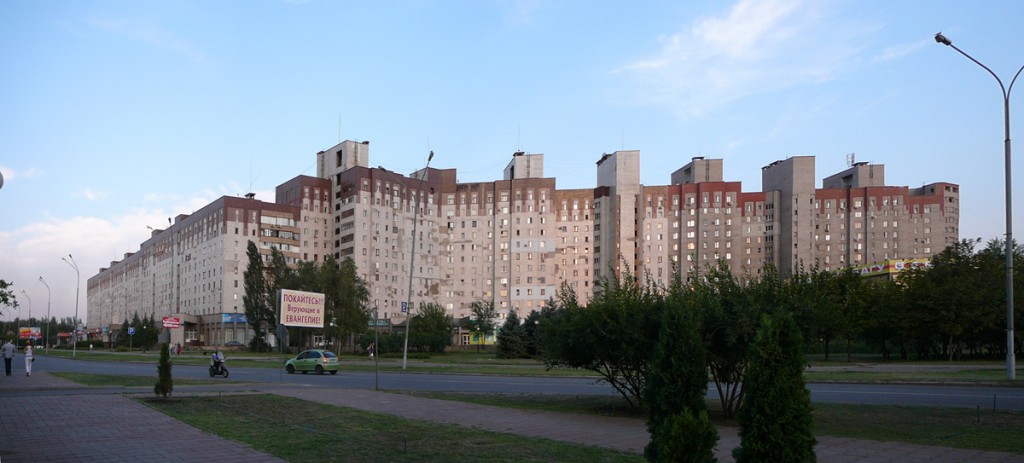 Leaving Krivoy Rog
24. A church in a village just outside Krivoy Rog, on the way back west (on arrival in Vynnitsya I was surprised how "normal" and "European" everything felt, after Krivoy Rog). (2011-07)