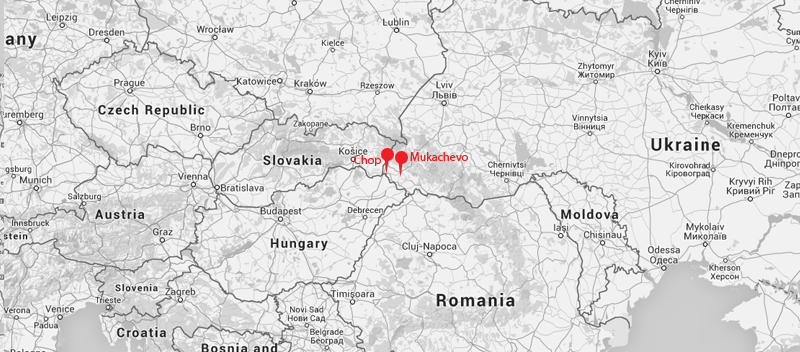 Mukachevo, Transcarpathian Oblast, Ukraine, a town of about 85,000 near the borders with Slovakia, Hungary and Romania that has been part of all three countries in the past. (2012-07)
1. Town hall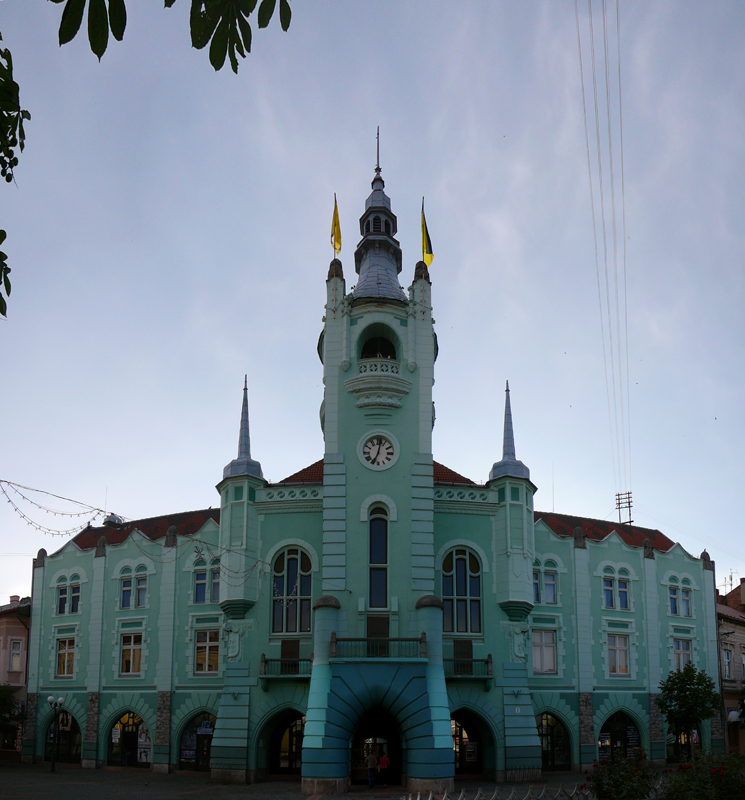 2.  The Latorica river

3/4. View from my friends' apartment, in the only neighbourhood of Soviet-era apartment blocks


5. Reminder that Mukachevo's has been a Hungarian town during various periods in history.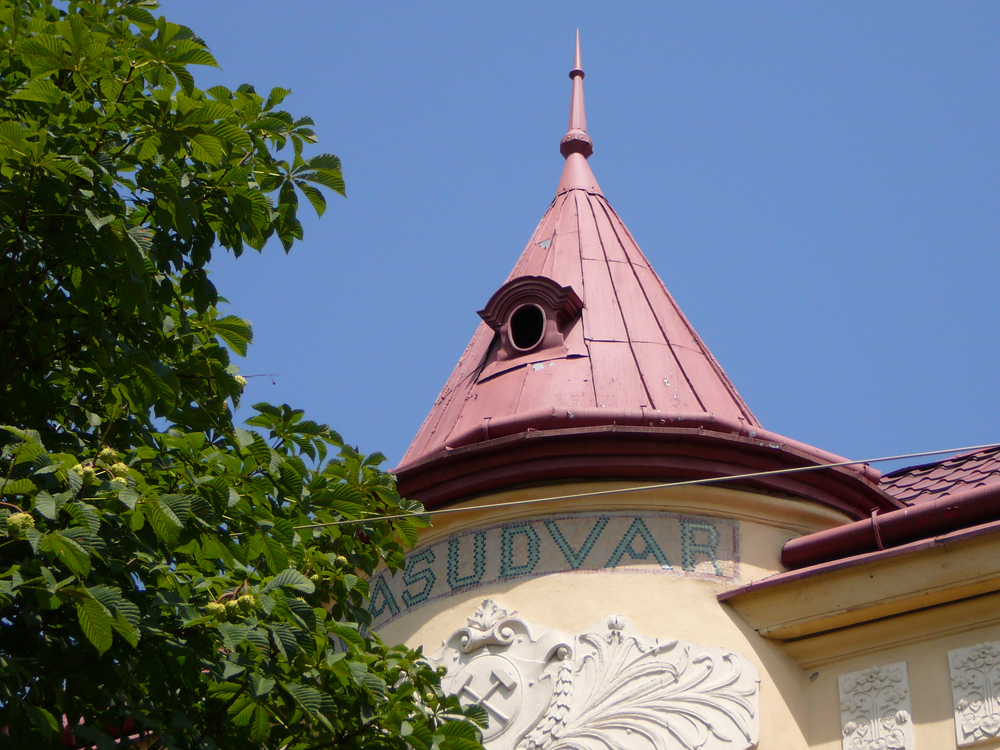 6/7/8/9. The traditional style of building, which is similar across the border in Slovakia, Hungary and Romania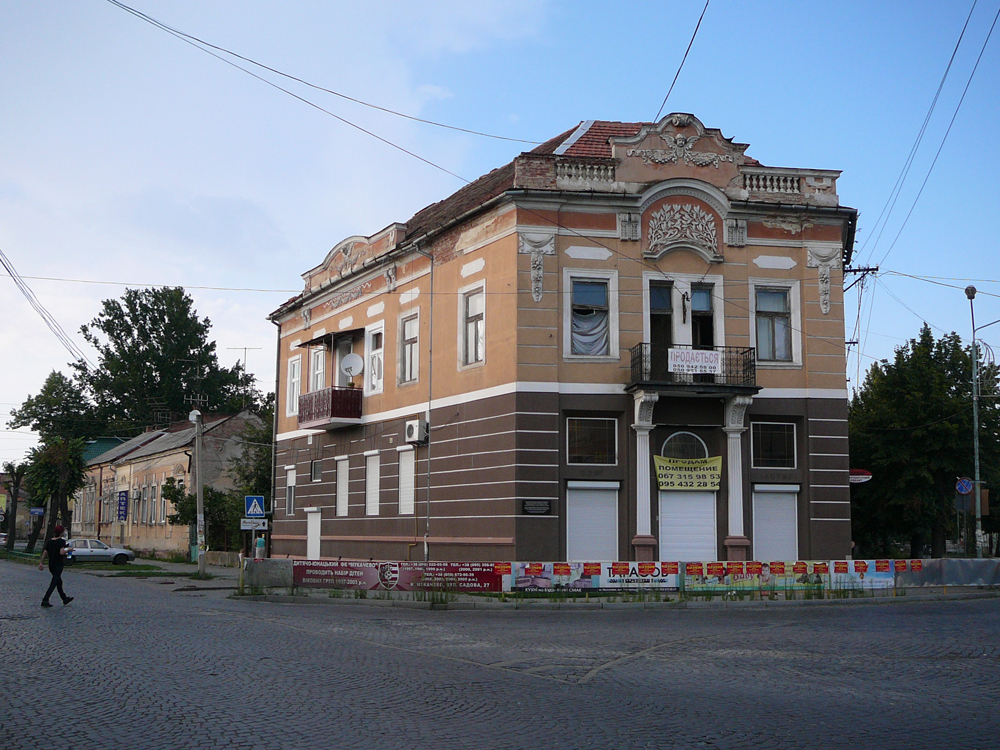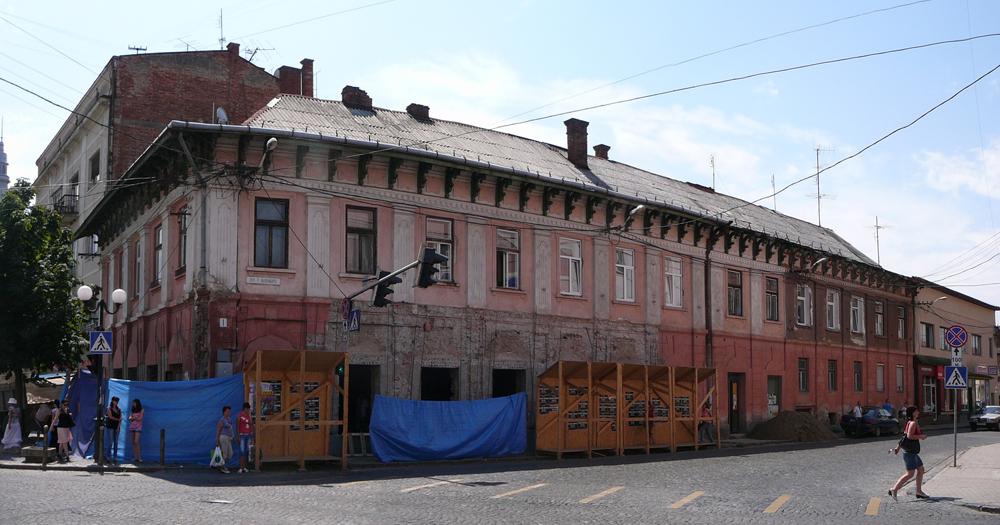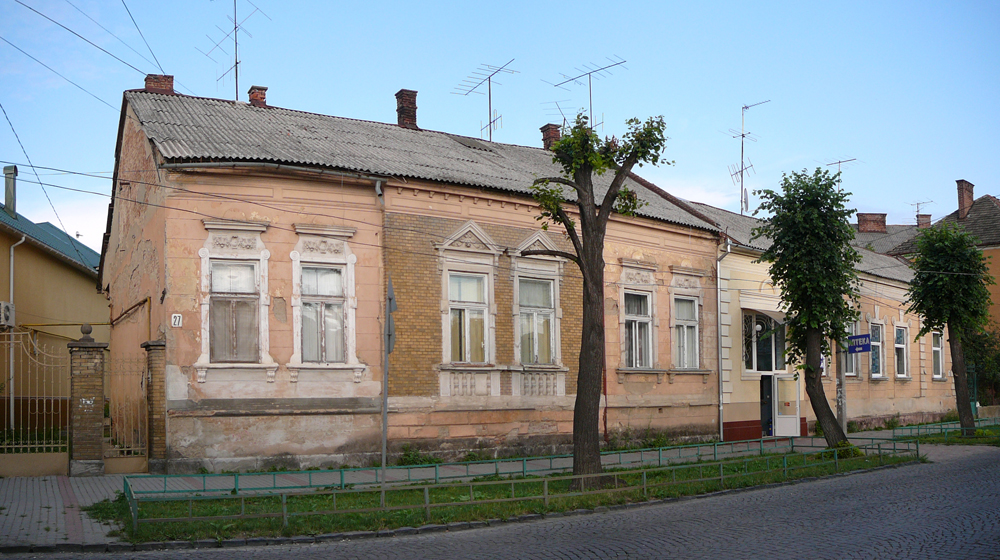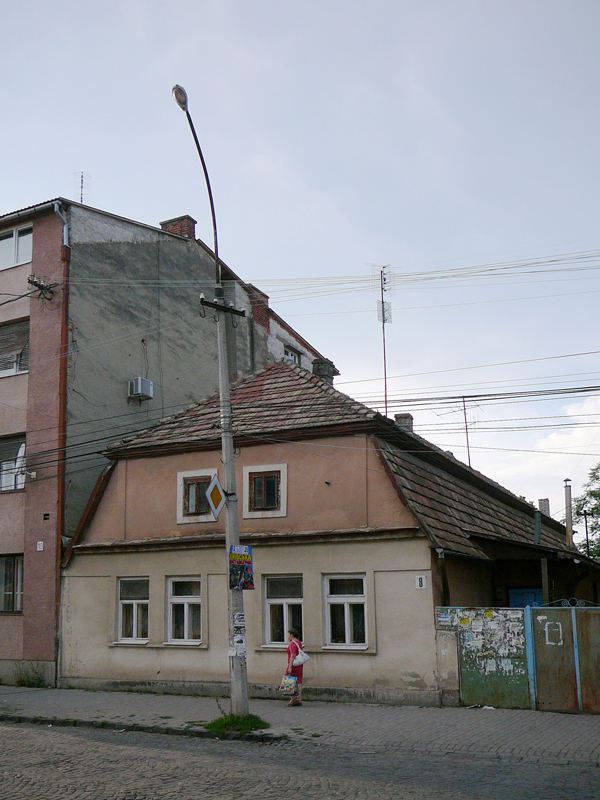 10. School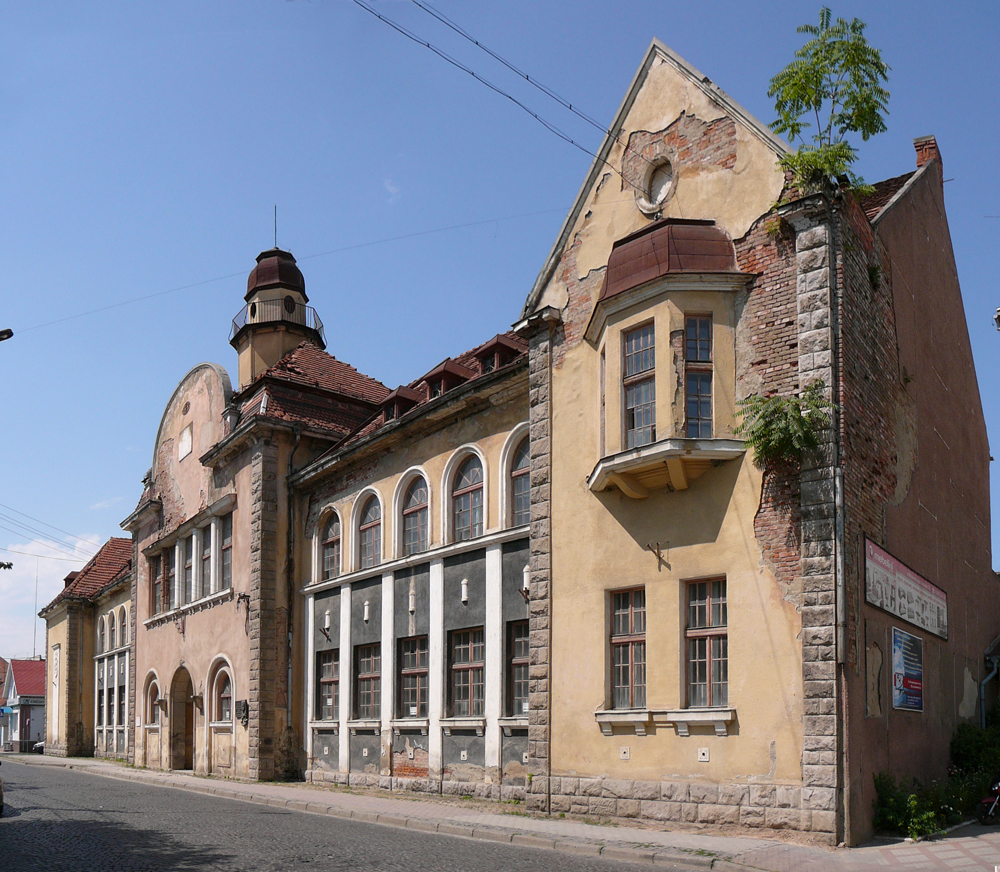 11. Regional interpretation of art-nouveau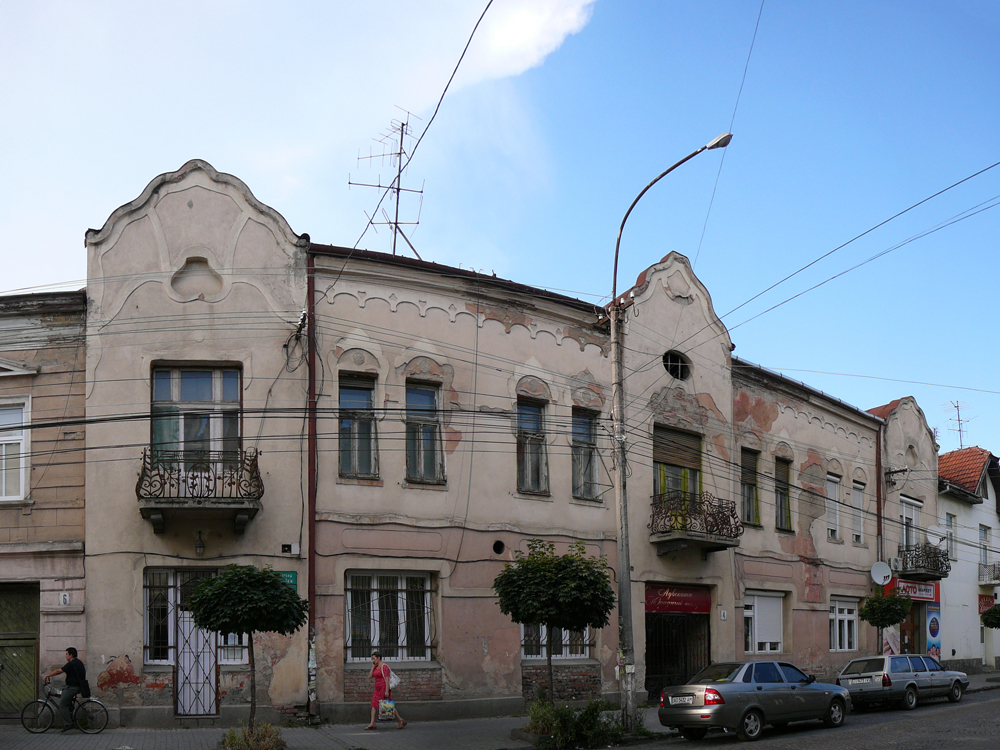 12. New church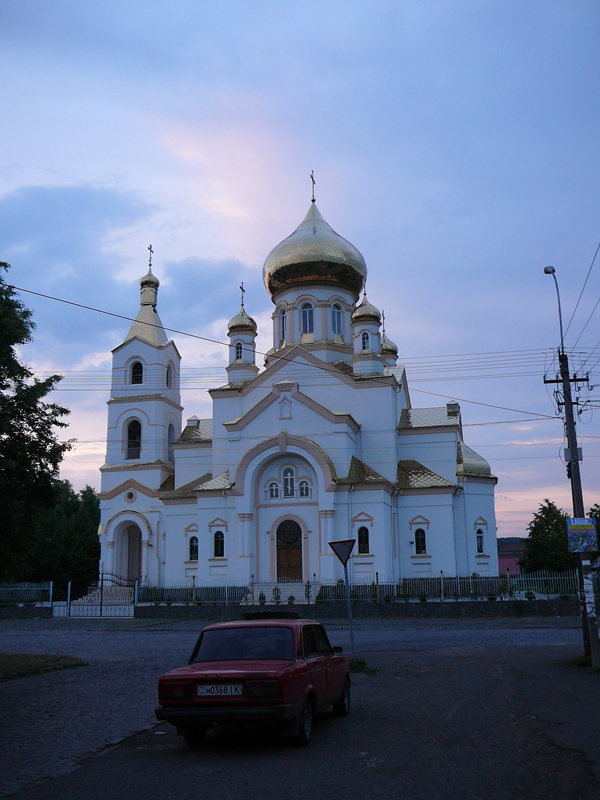 13/14. Some other recent buildings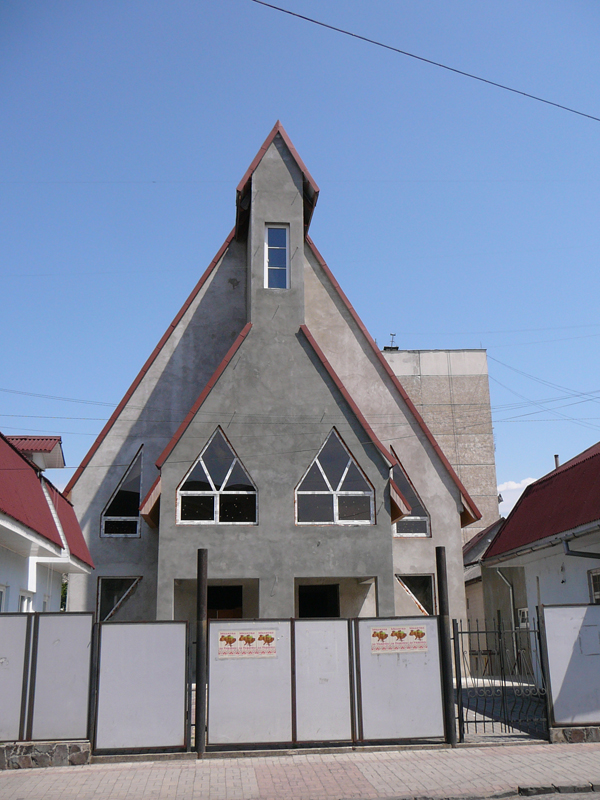 15. Palanok Castle, from where Transylvania was once ruled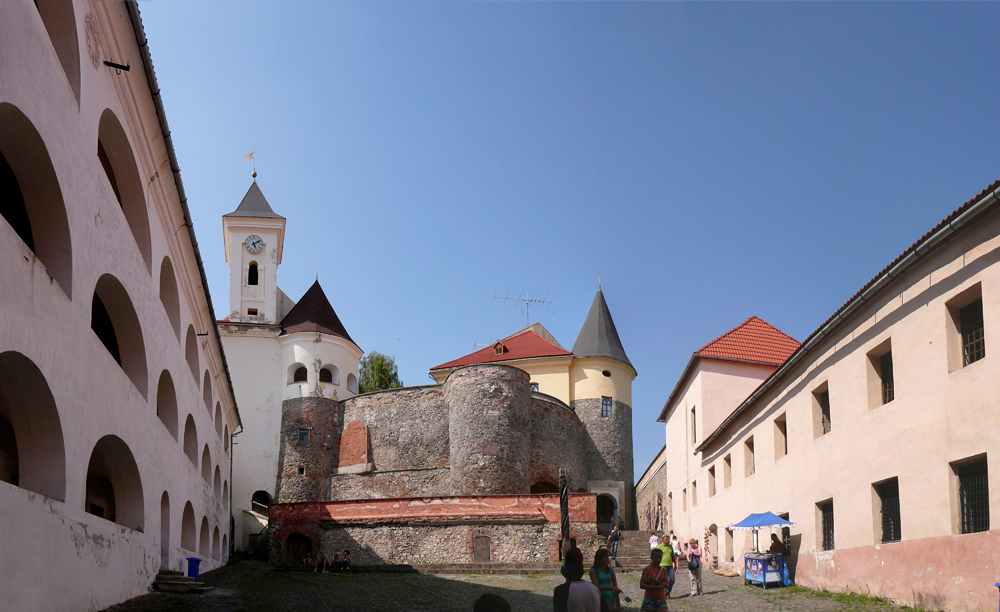 16. View on Mukachevo from Palanok Castle

17/18. Near the station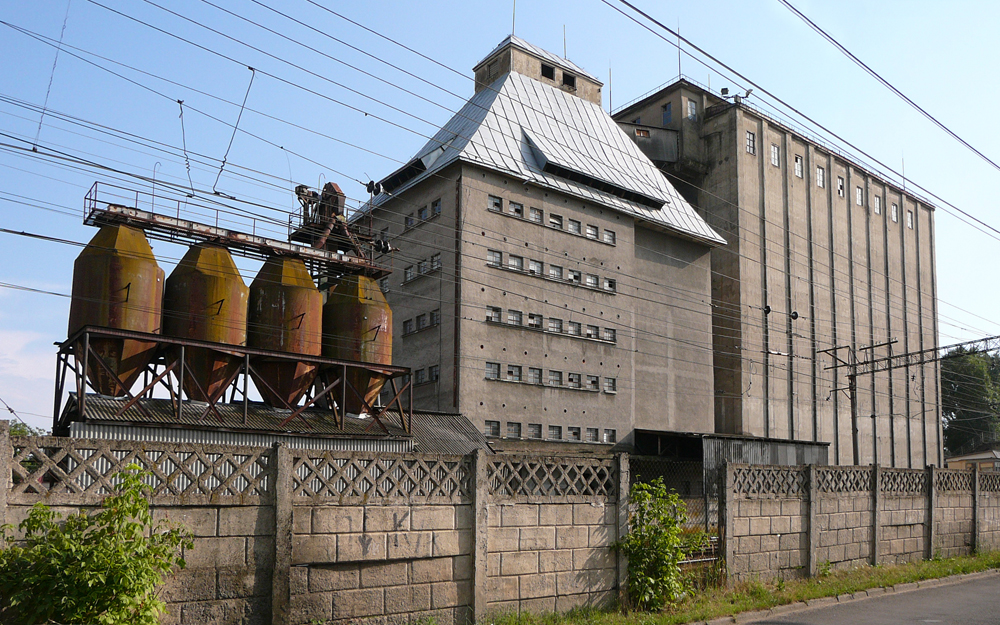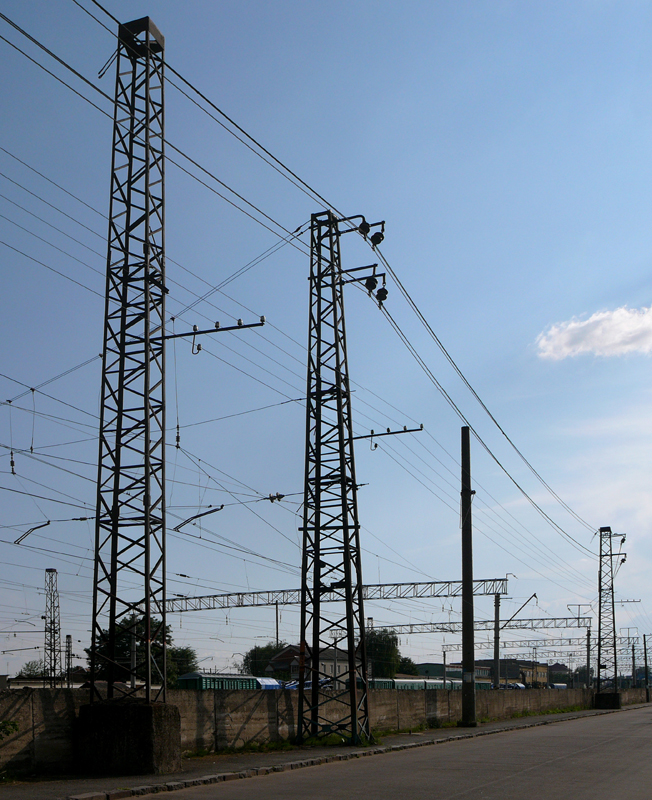 I passed through the nearby village of Chop – on the Hungarian border – early in the morning when leaving Ukraine in 2009 and 2011.
19. A street in Chop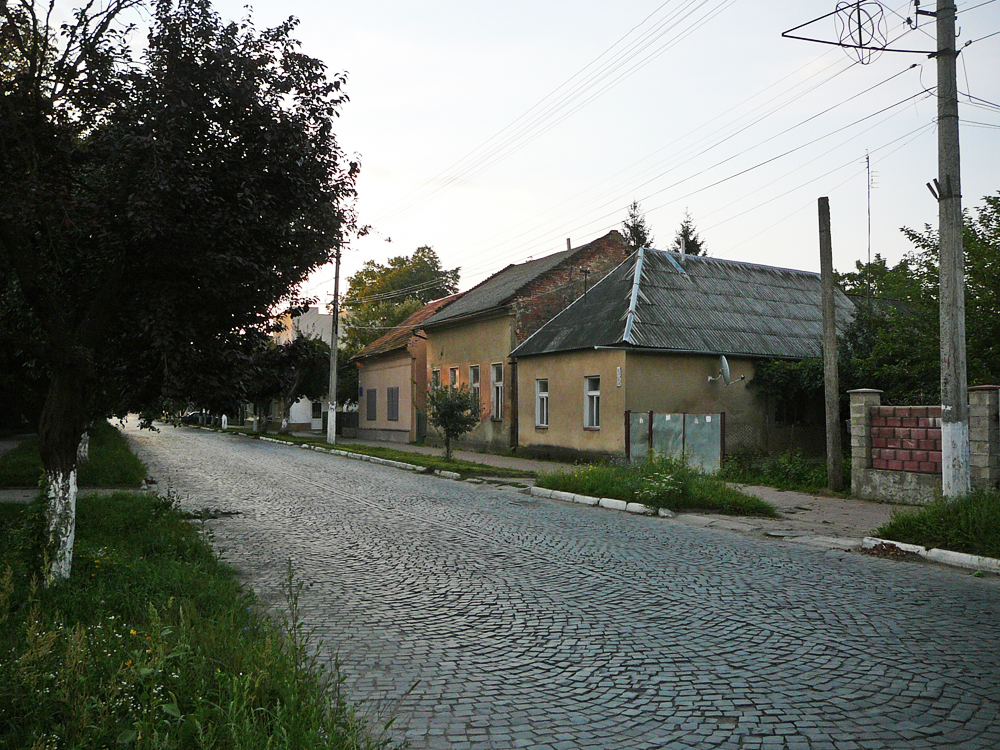 20. Chop inland station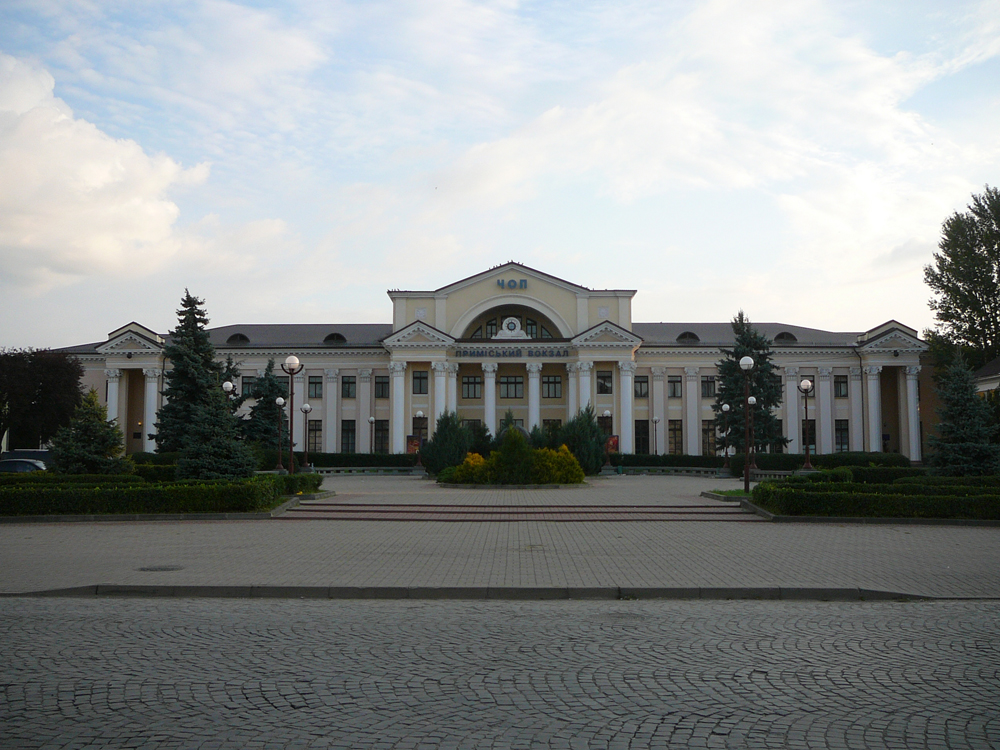 21. The neighbouring international station, from where trains depart for the nearby Hungarian village of Zahony

22. Soviet-era mural in the international station